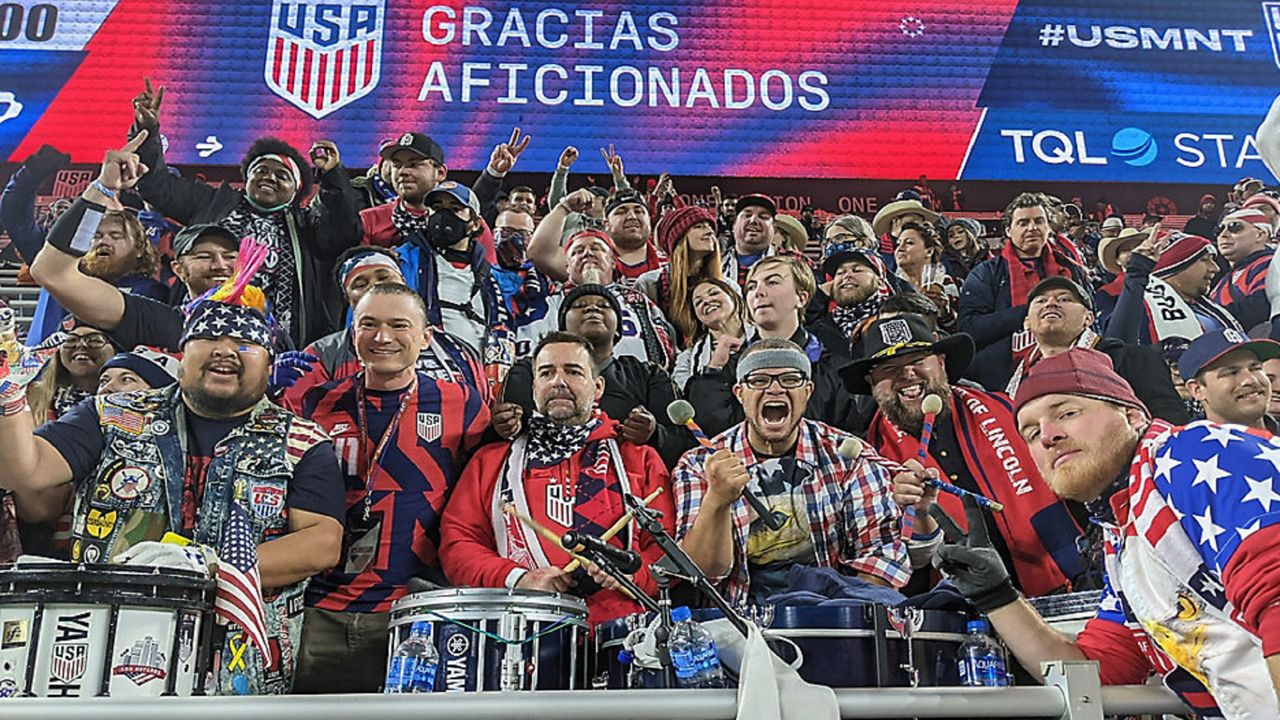 USMNT faces Morocco with a lot of domestic support
CINCINNATI, Ohio — The United States men's national team prepares to host Morocco in a supportive international friendly at TQL Stadium.
"Cincinnati is like a fundamental part of the football culture in this country now," said Zach Blandford, secretary of American Outlaws Cincinnati.
American Outlaws of Cincinnati is the unofficial support group of US soccer – with 200 local chapters and more than 30,000 members around the world.
Blandford and his companions are ready to see more world-class football in Queen City.
"Pretty excited," Blandford said. "It's one of the pre-season games just before they leave for Qatar for the World Cup. It's an opportunity to see what the team will be like."
American Outlaws In-Stadium chairman Donald Wine came from DC to support the Americans. He's made it to almost every US soccer game.
"You wouldn't do it if you didn't love it," Wine said. "It's like some people have their hobbies. They are allowed to collect cards and go on nature trips. We go to football games and it's a lot of fun because you combine a love of sport and a love of travelling."
Pitch Cincy is AO's home bar in Cincinnati. Director of Marketing Andrew Maloney said big games like this are a big boost for the bar and help the sport grow locally.
"We love being right here across the street and supporting that growth right here in Cincinnati," Maloney said.
The city of Cincinnati hopes to be selected as one of the venues for the 2026 World Cup. A new economic study from the University of Cincinnati shows that the Cincinnati metro area would receive nearly $450 million and 3,087 jobs if chosen as the host city. The selection would also create an additional $20 million in tax revenue for state and local governments.
That gives the AO something to look forward to because as Americans rise, so do the outlaws.
"It's part of the national structure of this sport," said Blandford. "It's really a testament to this city and how cool it is. How much people love to be here. How many people who are from here are proud to be from here. Proud to be a part of it all. It's just very special to be a part of it."