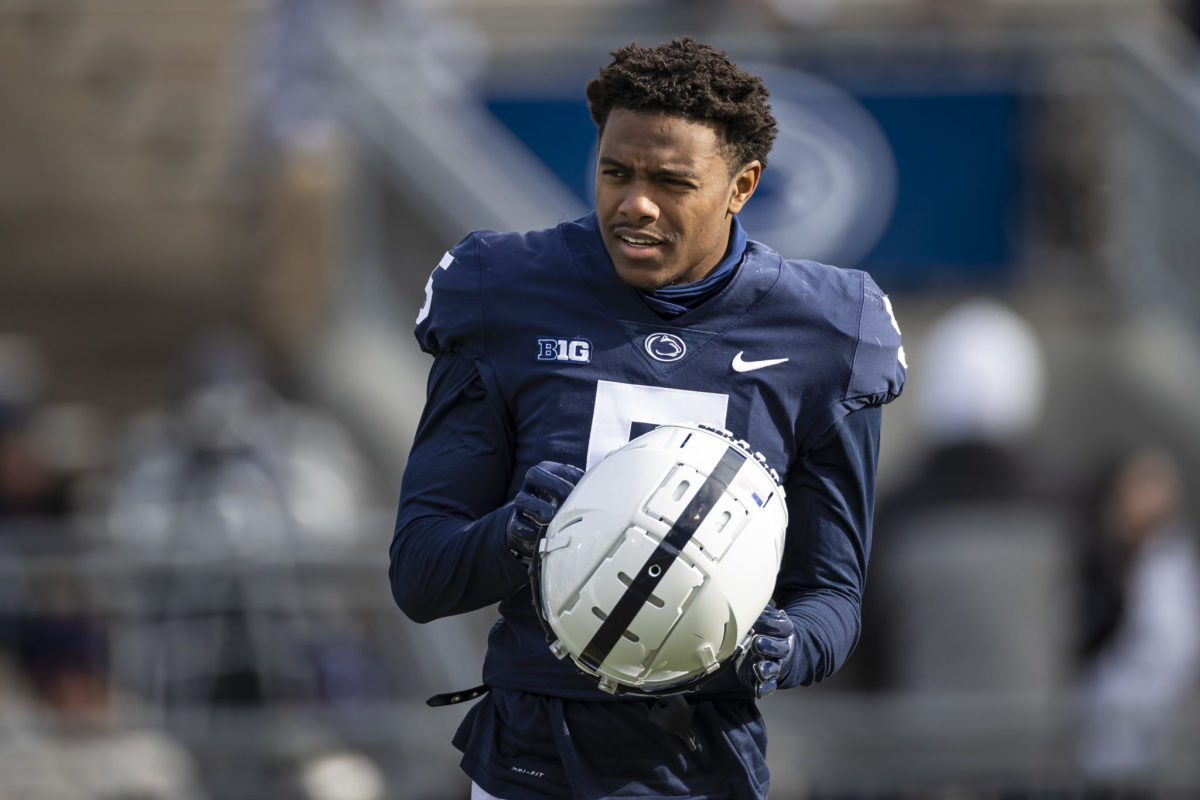 Top Pick Admits He Didn't Even Watch the NFL Draft
Many of the players selected in tonight's first round of the NFL Draft made it to Las Vegas to attend the event. Others chose to tune in at home with friends and family.
Then there's Penn State star Jahan Dotson, who was ranked 16th overall by the Washington Commanders. He wasn't even looking at the draft when his phone rang.
It was Washington head coach Ron Rivera who told the dynamic wide receiver he was about to hear his name in the NFL draft. Dotson, meanwhile, was set for the NFL playoffs.
He told reporters that he was watching Game 6 between the Phoenix Suns and the New Orleans Pelicans on his phone when he got the call from his new head coach.
Maybe Dotson thought he'd hear his name called out tomorrow instead of tonight. Maybe he thought he was going to be picked but didn't want to spend the night freting about his future and just decided to drop the chips where they wanted.
Anyway, he's a commander now and fans should be excited. In four seasons at PSU, Dotson had 183 receptions for 2,757 yards and 25 touchdowns, including 20 points in his last two campaigns.
He should have an immediate impact by working in the same reception corps as Terry McLaurin and Curtis Samuel.