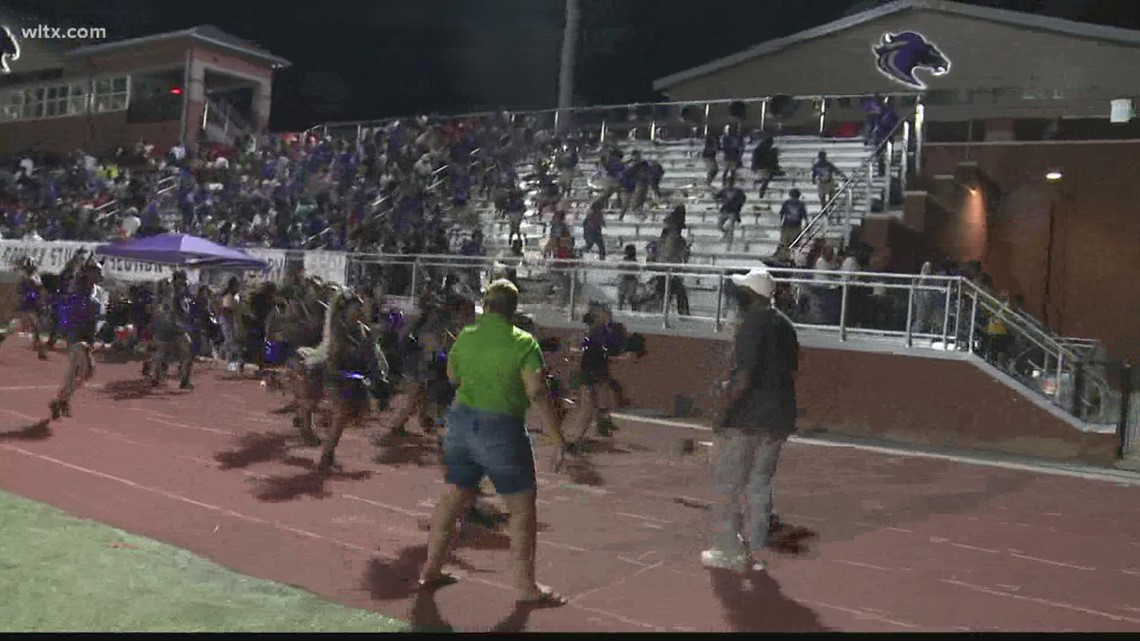 No shooting at the Westwood Ridge View game, officials confirm
Richland Two officials say a fight broke out which caused "excitement" and panic.
COLUMBIA, SC – The Westwood vs. Ridge View football game was disrupted Friday night by a shootout that fans originally feared, but no shots were fired, according to Richland School District Two officials.
At around 9:30 pm, Richland Two officials announced that a fight had broken out, causing "riot" and panic. Fans ran from the stands and players ran from the field.
RELATED: Friday Night Blitz: August 20, Results and Highlights
Richland County Sheriff's Department officials said the fuss was caused by a medical emergency.
It is unclear whether the fight and the medical emergency were related.
The RVH vs WHS game was postponed due to a battle with spectators. Reports of shots fired were not accurate. No shots were fired. The excitement caused people to panic and disperse near the stalls on the visitor side. The people involved in the fight were removed from the crime scene.
As of 10 p.m., Richland Two officials said they were hoping to restart and quit the game.