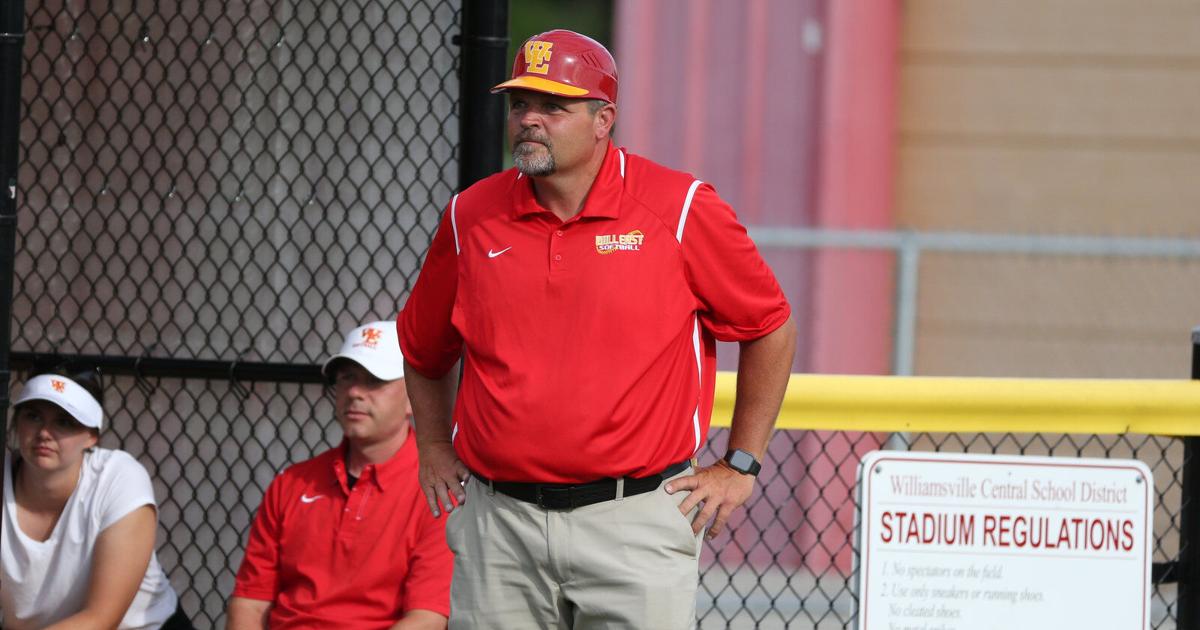 Former Williamsville East coach Chris Durr joins Clarence | girls' soccer as an assistant Secondary school
After a season away from the touchline after 27 years at Williamsville East, Chris Durr has accepted a job as assistant girls soccer coach at Clarence, he confirmed to The News.
"It's very exciting for me to get the opportunity to go back and coach the sport that I love and the sport that I played at Clarence, to go back there and have the opportunity to coach it there," he said Durr, a 1987 Clarence graduate. "This is a new challenge for me."
The move comes nearly two years after the Williamsville school board decided not to reappoint him despite recommendations from the county government. From 1995 through 2020, he had 391 career wins and led the Flames to 16 division titles, 10 Section VI championships and two state semifinals.
"It was such a shock. I wasn't ready to give up the program," Durr said Thursday. "I moved on because I have to."
Of the eight board members, four abstained and four voted no. Aside from the district not discussing personnel issues, no reason was given for Durr not being retained. He said he has not received an explanation to date.
He has remained a teacher in the district.
Durr had coached the Flames since he was 23 only to end his tenure without knowing why.
"The last year was the worst of my professional career," Durr said.
He said what got him through the turmoil were emails, letters, messages, texts and calls from current and former players reiterating their support for him. Getting words of approval from people across the state helped Durr immediately afterwards.
"That's why you're doing it. Nobody trains for the money," he said. "You do it because it's something you love and that makes an impact on children and the community. I feel like I did that."
Durr, who will be inducted into the New York State High School Girls' Soccer Hall of Fame in September, said "a handful" of athletic directors had contacted him, but nothing seriously interested him. He didn't apply for any job until he saw the right one.
Given his resume, Durr had every right to be "very picky" about his next move.
When he saw the Clarence opening in March, he applied for the opportunity to return home. He had several conversations with Clarence head coach Matt Andrews to ensure the role would suit him and that the two would understand each other.
"Our philosophies and what we like to do in terms of the game and things like that are pretty much aligned," Durr said of Andrews. "I felt like it suited him pretty well. Having had my own program for years, I think it will be a good thing for me to just be able to train and not have to deal with the administrative stuff that a head coach has to deal with.
On March 18, the Clarence School Board approved Durr and he received a congratulatory message from Jason Lehmbeck, Clarence's director of health, physical education and athletics.
Outside of the Empire State Games, Durr hasn't had much experience as an assistant coach.
"It's going to be a change, but I'm a guy who's always known his role," he said. "If my role is assistant coach, then that's my role. Whatever Matt asks of me, whatever challenges I have to take on, I will go from there."
Durr, who remained Section VI football chairman, will participate in one of the premier programs in western New York. The Red Devils had won eight consecutive Section VI championships before Lancaster halted the series in the Class AA Finals last fall. Overall, Clarence has won 16 section championships and three regional titles, and has two state title games.
To become head coach again, Durr said it has to be a situation that makes sense.
"I didn't even think about it at that point," Durr said. "I don't know if I'll ever do a program again. I don't know…I don't know how many opportunities there are for me to be a head coach here again later and run a program."