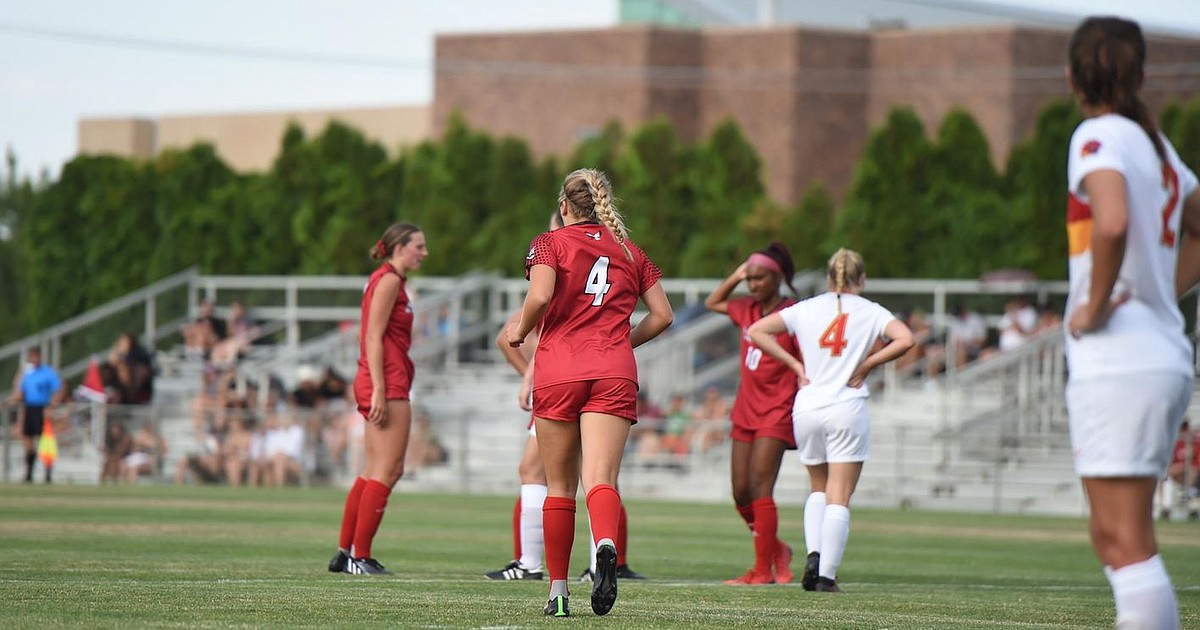 EWU women's football concludes the spectacle on Friday
CHENEY – EWU will wrap up their exhibition games against Yakima Valley Community College tonight, their last of two preseason games.
Earlier this week, the Eagles defeated the University of Calgary Dinos 3-0 in an exhibition match in Cheney and started the season on a positive note on both offense and defense.
"Winning is hard and that takes a mentality. We're very proud of our performance today," said EWU women's football head coach Missy Strasburg. "We have a lot of young players but we developed a lot today. I was thrilled to score three really good goals. Getting a shutout is also an important aspect of our effort."
The goals started with a second-rate Katrina Kupp strike in the 14th minute, assisted by Gillian Martin.
"We like to press 85 and we talk a lot about when to press high and when not to," Martin said. "After a small slip, it was a good opportunity to press and we put pressure on that. I turned and (Kupp) fed the ball."
After half-time, Martin scored his own goal in the 48th minute.
"Riley Arribas had a nice cross ball over it and I quickly angled it and headed it in for a nice goal," explained Martin.
Junior Maddie Morgan found the net in the 58th minute, coralling her own miss off the post before taking a shot and hitting. The goal gave EWU a 3-0 lead that would last for the rest of the game.
"It gives us a lot of freedom and luxury to try different partnerships, which was important today," Strasburg said of the early goals each half ensuring they continue to be surrounded by veterans. It gives them a clearer understanding of what we are trying to do here."
The Eagles vs. Yakima Valley game begins at 5:00 p.m. in Cheney. This is the team's last exhibition game before the regular season begins with a road trip to Oregon State on August 18.