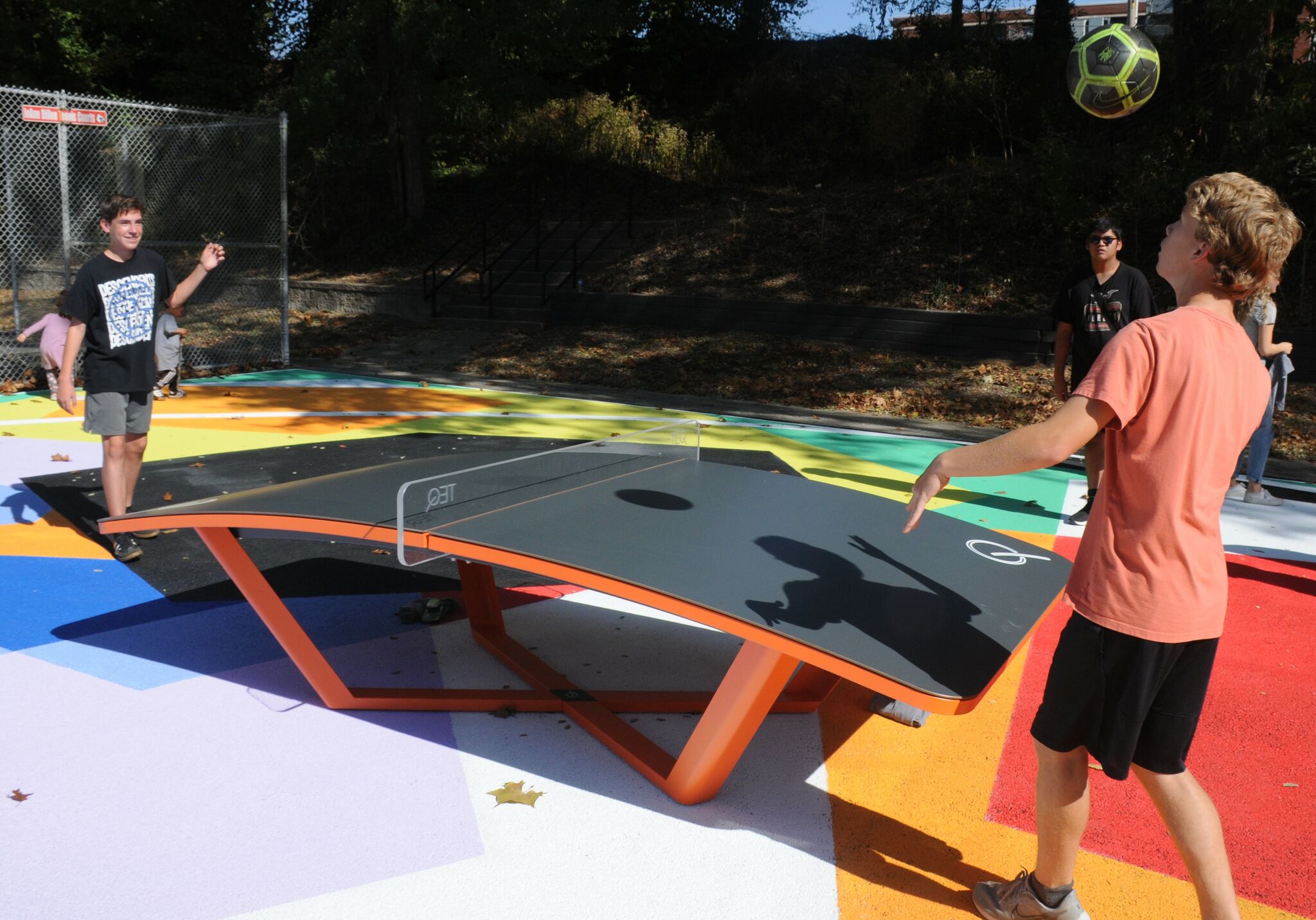 Evolving sports find a home in Alton
ALTON — Alton celebrated fun and games on Saturday when a miniature soccer field was officially dedicated at Rock Springs Park.
The $120,000 course, about the size of a tennis court, was funded by the Alton-Godfrey Rotary Club. It provides a place to practice soccer skills in a smaller space, and its location adjacent to Alton Middle School provides a great opportunity for school-age youth to take advantage of the facility.